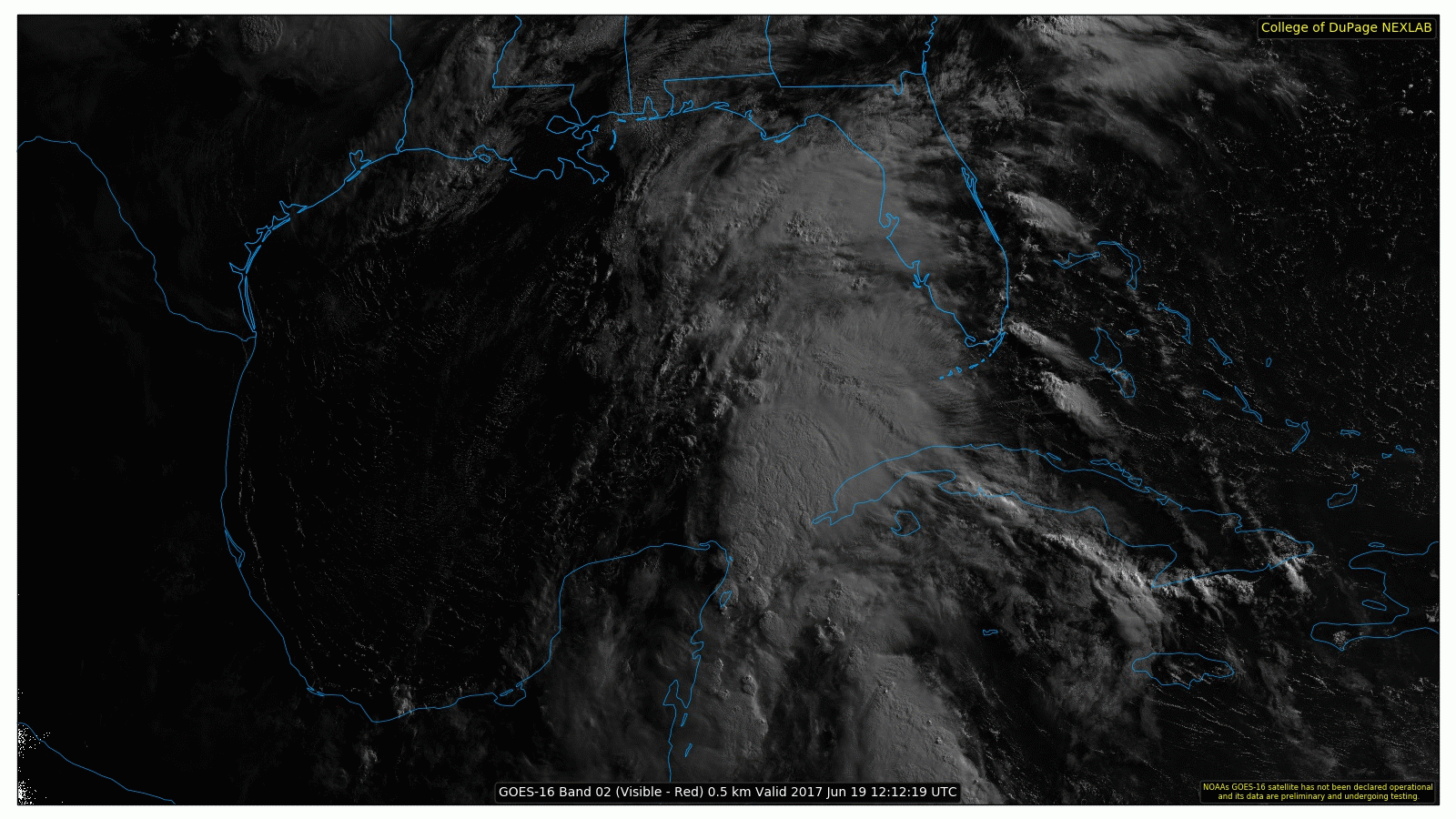 Invest 93L is still Invest 93L, And I know a lot of you are probably wondering what all of this may mean for you. Where is Invest 93L going? What will it do when it gets there? How strong will it be? What do I need to prepare for?
The Invest
Well, let's start with a quick update on Invest 93L, first. Here is the latest from the National Hurricane Center:
National Hurricane Center forecast

A broad area of low pressure extending from the Yucatan Peninsula\ across adjacent portions of the southeastern Gulf of Mexico continues to produce a large area of disorganized showers and thunderstorms along with winds to gale force several hundred miles east and northeast of the estimated center. While the low still lacks a well-defined center of circulation, gradual development is expected today through Tuesday while it moves across the southern and central Gulf of Mexico, and a tropical or subtropical cyclone is likely to form. Regardless of development, heavy rains are expected to continue over portions of Central America, the Yucatan Peninsula, the Cayman Islands, and western Cuba during the next day or two. An Air Force Reserve Hurricane Hunter aircraft is scheduled to investigate this system later today, if necessary. For more information on this system, please see the High Seas Forecasts issued by the National Weather Service.
* Formation chance through 48 hours…high…80 percent.
* Formation chance through 5 days…high…90 percent.
Where is it going?
Modeling is still struggling with how to handle the Invest. This is normal. Because there is no defined center, a lot of the computer weather models we use can't get a fix on exactly where to start the thing.
Right now, model tracks tend to take it toward the coast of Louisiana or Texas during the next 48 hours.
Places between Houston, Texas and Mobile, Alabama need to pay extra attention to the forecast as Invest 93L has the highest chance of affecting you.
Beyond that 48 hour period, modeling is struggling. There will be a few factors that dictate what happens at that point. And it is things the current run of models are simply struggling to figure out.
The two most pertinent unknowns?
There is a trough forecast to be in the region, where it will be and how it will interact with Invest 93L?
How strong will Invest 93L be?
Once Invest 93L forms a center and gets some organization, those questions will be more easily answered.
Wait, Nick! We want to know, how strong will it be?
Most model guidance and meteorologists agree this will not be a major hurricane. In fact, those same models and meteorologists font even have Invest 93L becoming a regular hurricane.
Levi Cowan is a great meteorologist and runs the Tropical Tidbits page. Here is a look at some of the strength guidance from a handful of models.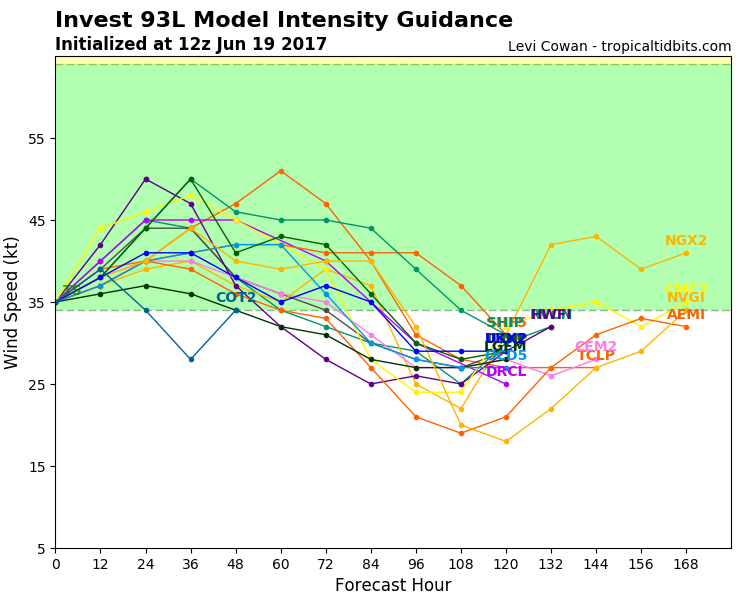 Notice that none of the models do much with it in terms of strength. That means this will likely be more of a rain-maker than anything else.
It is tough, at this point, to narrow down specifics for rainfall totals given that models are still struggling with Invest 93L, but in general, where ever this goes is going to drop three to six inches of rain. At least.
And keep in mind, the heaviest rainfall during tropical systems usually falls along or near the coast and typically occurs slightly to the right of the track of the storm.
Thanks for the info, but what do I do now?
Keep an eye on the forecast. If you live between Houston, Texas and Mobile, Alabama, you really need to keep an eye on this storm.
This isn't likely going to be a situation where you will be without power for multiple days because trees are down all over the place or have the roof blown off your house. But this is a situation where rain could cause some localized flooding. And the wind could down some trees given the extra-wet soil.