Hows it going guys! Here's an update on the forecast for Jackson Ms.
Thursday our chance's for rain begin to come in with a 40% chance. The high will be 83 with a low of 71. Winds will be moving SE at 5 mph.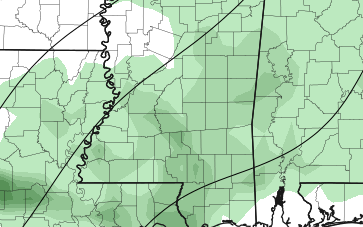 Friday will definitely be wet with a 50% chance of showers and scattered thunderstorms. So be sure you have your rain coats near by. The high will be 88 with a low of 73 winds staying out of the SE at 5 mph.
Going into the weekend things try to stay wet, but our rain chances drop to 30%. Highs will be in the lower 90's and the lows in the mid 70's. Winds continue from the south.
The following week starting on Monday, we see the rain move out. The chances are still there at 20%, but we hope to not see any at all. High's stay in the low 90's and the lows in the mid 70's,