On the way back from the National Weather Association Annual meeting, the plane I was in flew by a few thunderstorms. I got lucky enough to take a video of the storm as we cruised by.
The storm was in Friona, Texas.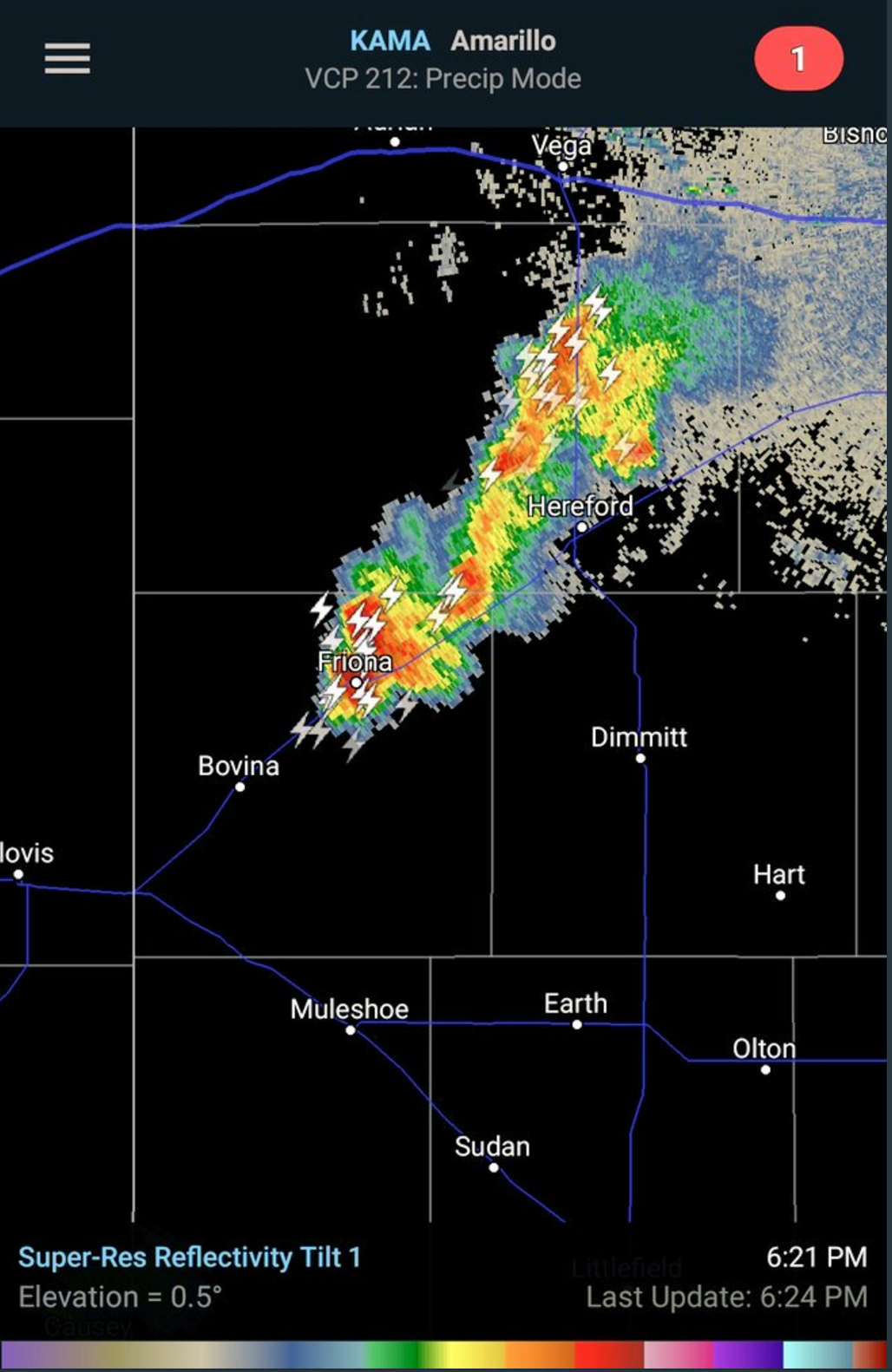 From the airplane GPS available, we were located just south of the radar image above. And we were up at 35,000 feet moving at about 550mph.
By far the coolest almost-storm-chase I've ever been on. Pretty cool!