A Skew-T is a handy tool for forecasters. It can tell you a lot about what is happening in the atmosphere. It gives temperature, dewpoint and wind readings throughout the atmosphere – from top to bottom – for a single point on the map. A "forecast sounding" is displayed using a Skew-T. Think of a forecast sounding as a way to stand in a spot, looking up, and know exactly what the atmosphere is doing directly above you all the way up to about 40,000ft.
Or, at least, what the computers think is happening.
The cool thing about using a Skew-T and forecast soundings as a forecaster is that you can watch a cold front move through an area and how it affects the atmosphere and the weather before and after the front passes.
Here is the four hours leading up to a frontal passage, followed by the hour after.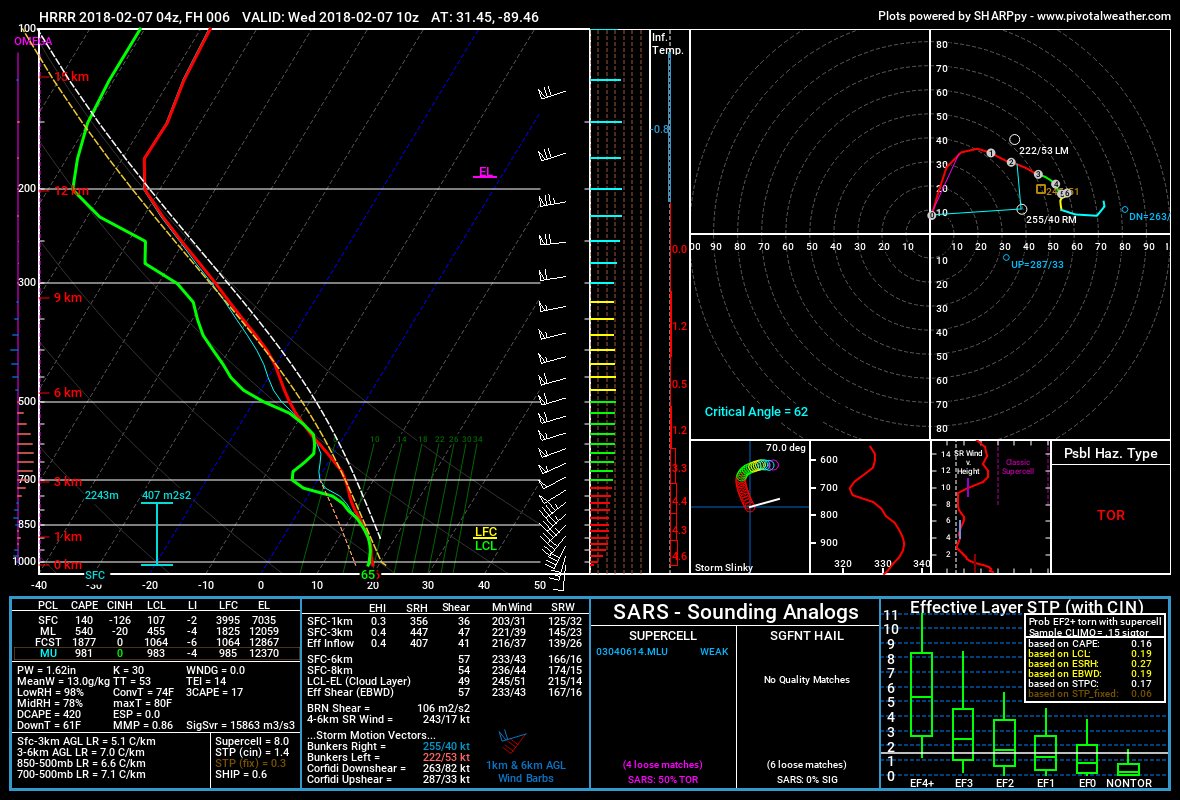 4AM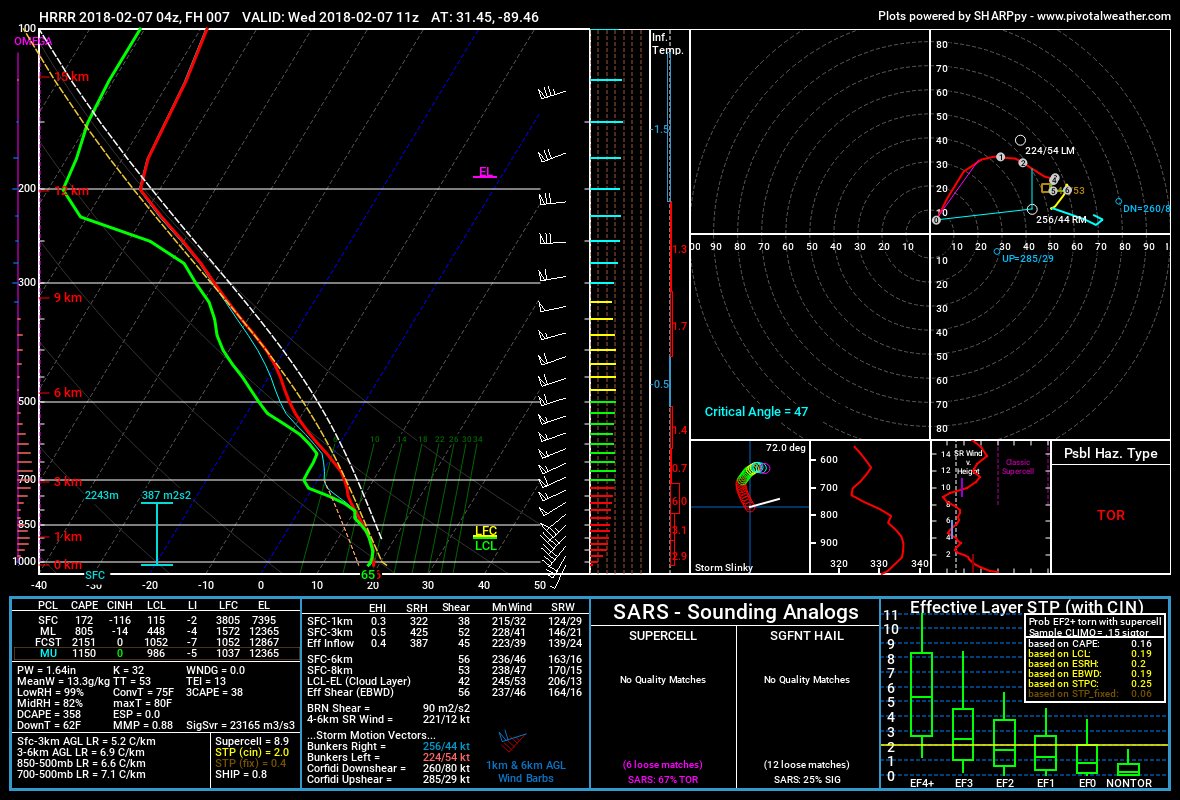 5AM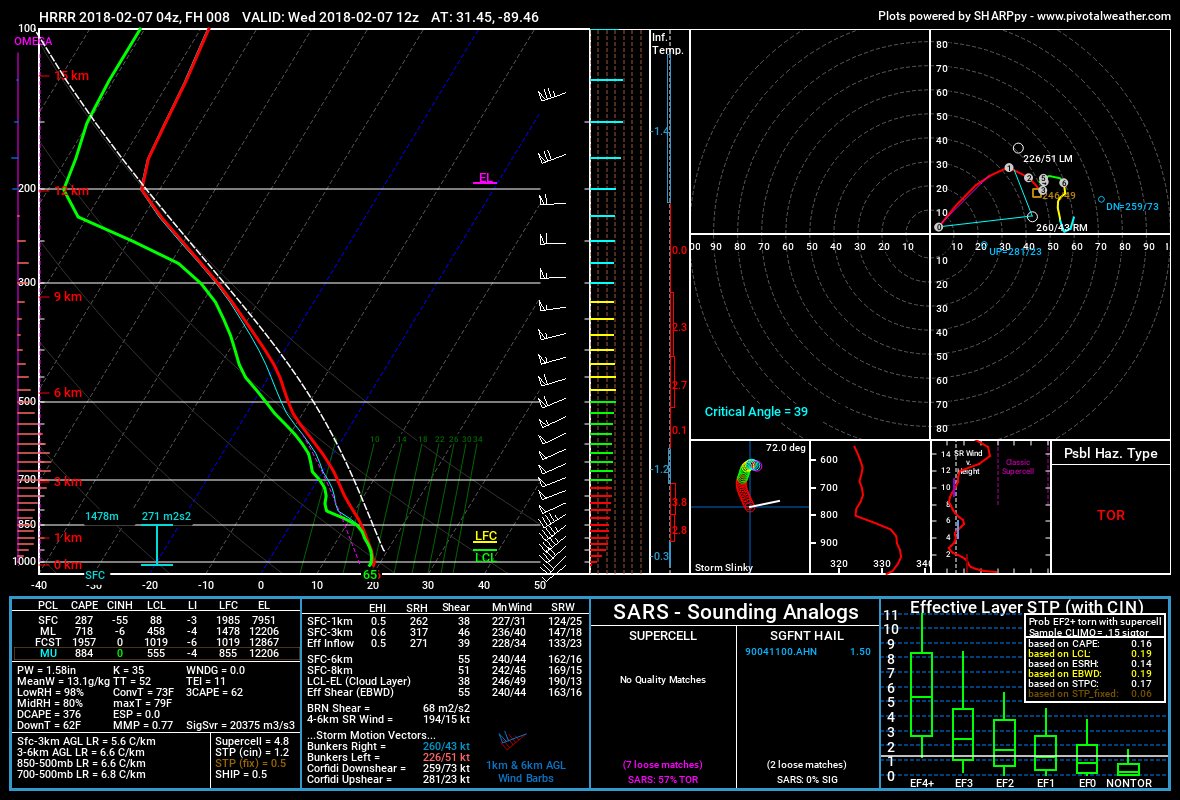 6AM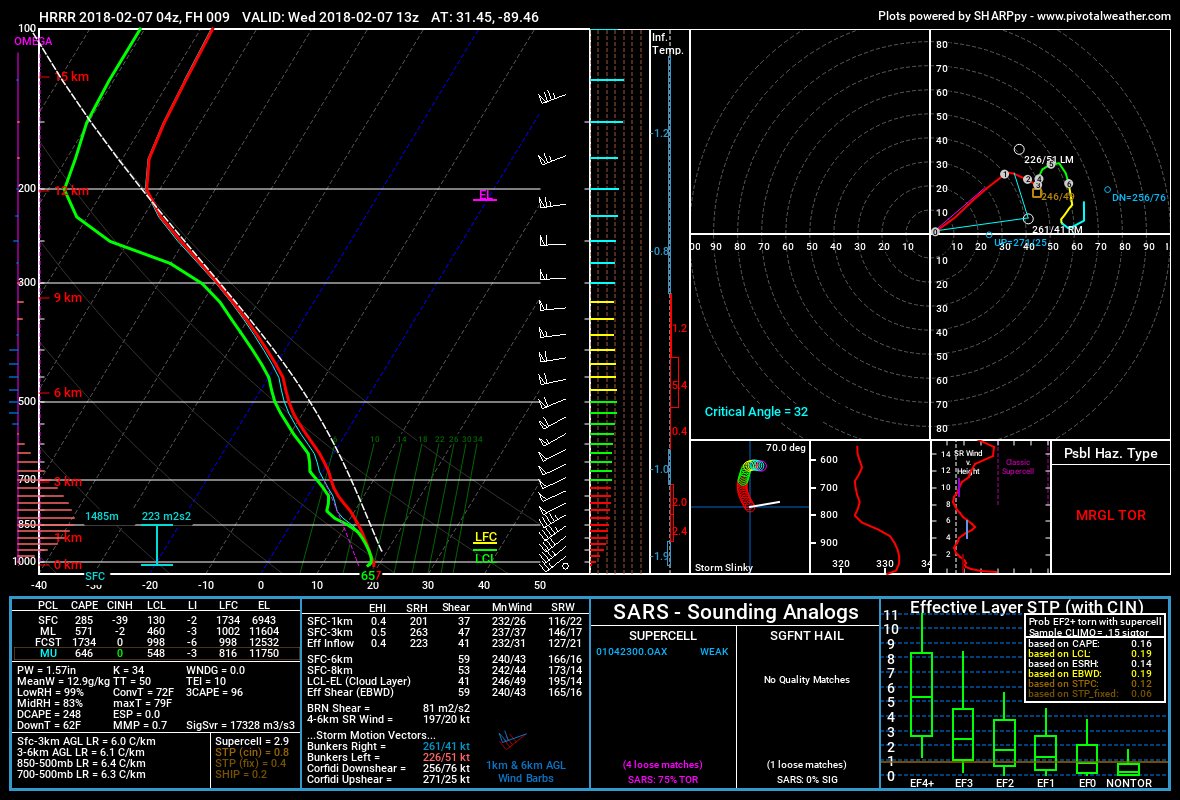 7AM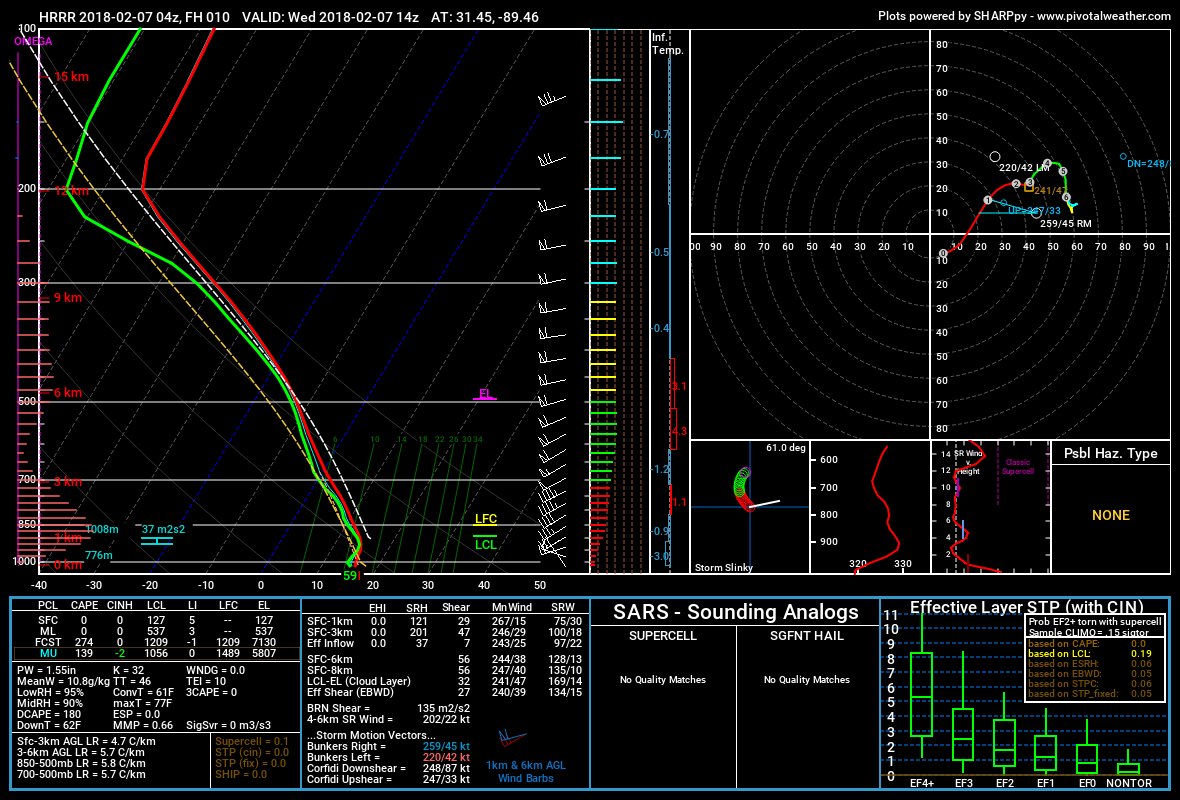 8AM
FROPA, shorthand for FROntal PAssage, is forecast to happen on these sounding at 8am (14z). Notice that the wind shift from SW to NW cuts off the surface CAPE leaving just elevated convection, and nothing surface-based. In essence, ending the severe weather threat.
You can also see how the red and green lines eventually end up a lot closer to each other, signifying an atmosphere that is saturated from top to bottom. That, too, limits the severe weather threat, as the column – in general – is more likely to be precipitating than producing severe weather.
Pretty cool!